CartoTrack
CartoTrack is a mapping application made with Delphi Firemonkey, it allows you to record routes.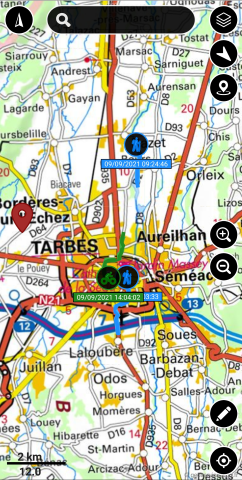 Fig. 101 CartoTrack
The user interface is very simple, it is based on TLayout, TRectangle, and TCircle and TPath for the buttons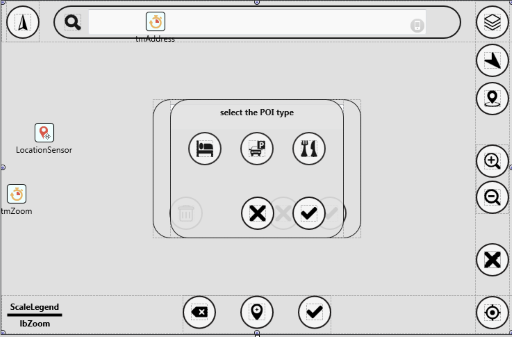 Fig. 102 UI CartoTrack
The main function is the route tracing which can be assisted to follow a pedestrian, cyclist or road route.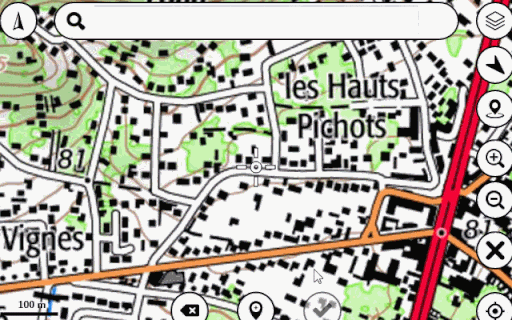 Fig. 103 pedestrian trip
You can search for an address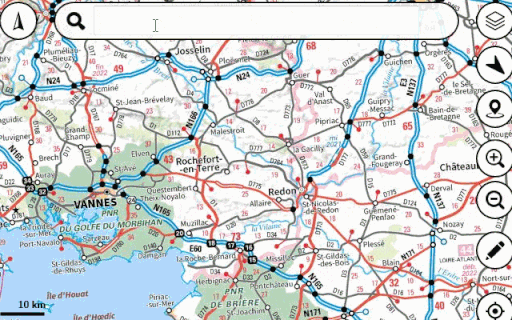 Fig. 104 go to...
The search for points of interest is also available.
Fig. 105 Search for a restaurant
Un layer Mappilary est intégré
Fig. 106 Mappilary
You have a convenient progressive zoom to zoom in and out with one hand.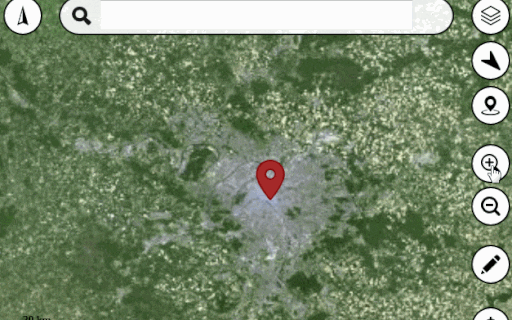 Fig. 107 Zoom progressif
This application has been designed as a tutorial to discover the main features of the TECNativeMap mapping component.
The commented sources are available with the trial version of TECNativeMap, do not hesitate to ask for it

Download and install the apk of this application.
OSM Data
You can download an apk for android to a mini demo that displays the OSM data for a small area.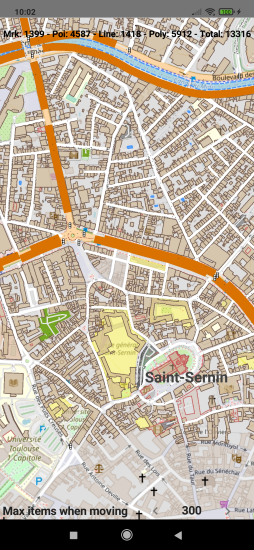 Fig. 108 OSM data
Mapillary
Download the apk of a demo searching for Mapillary images in an area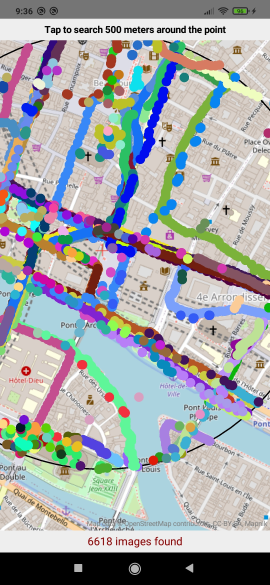 Fig. 109 Mapillary image search